1 - RECON MISSION (Share with Others) 20 minutes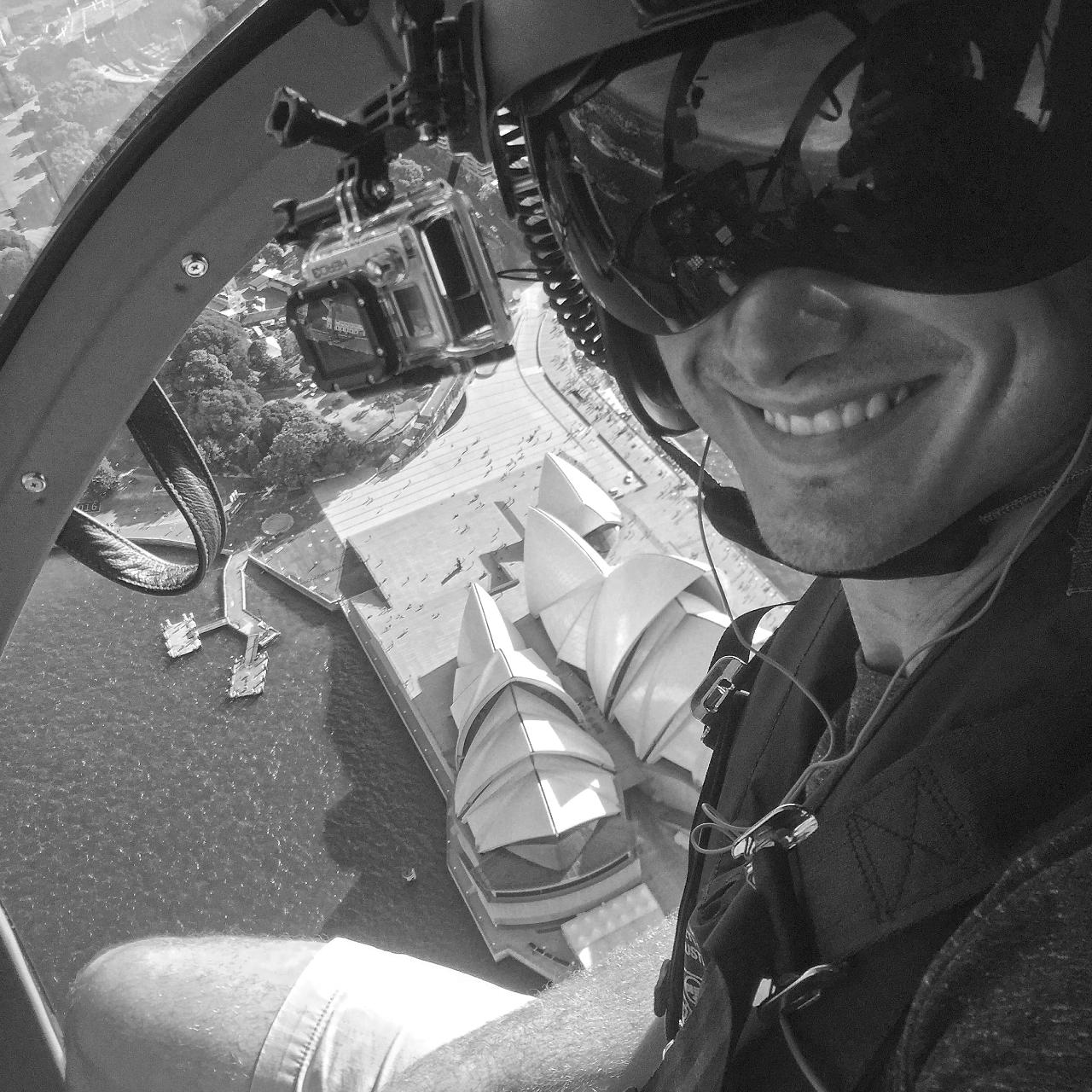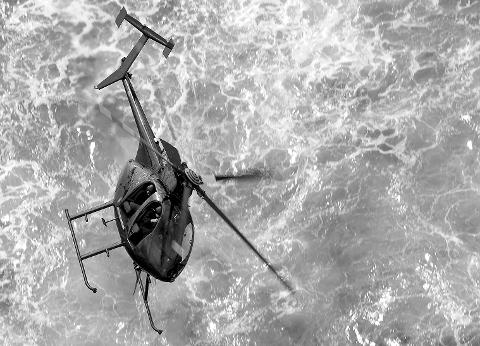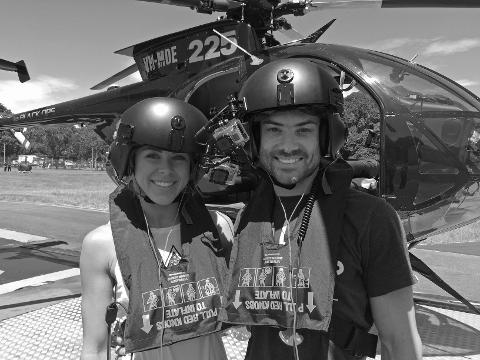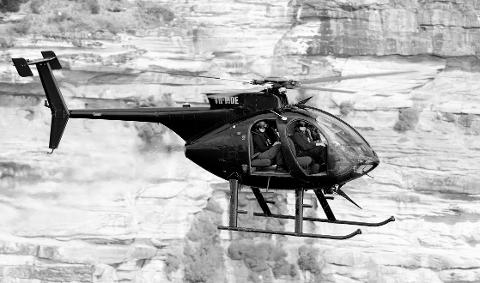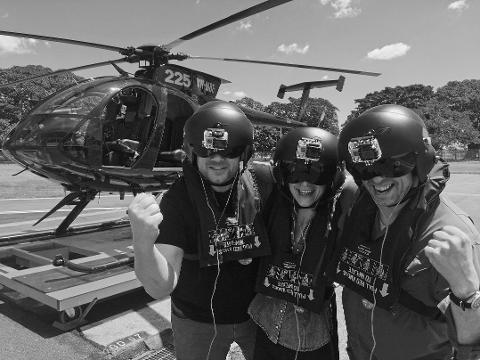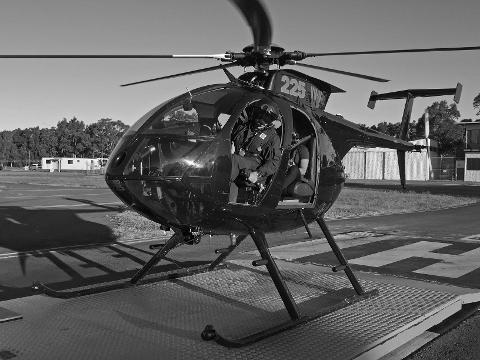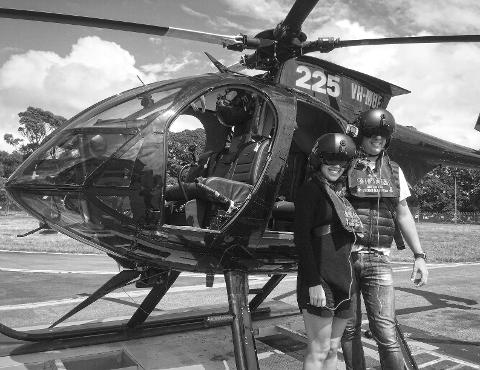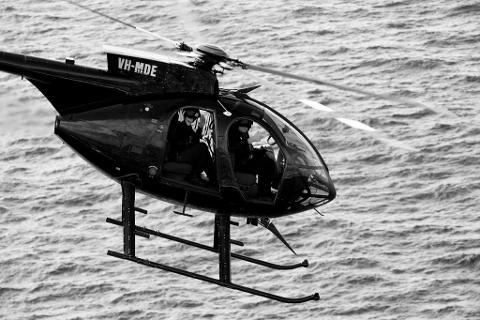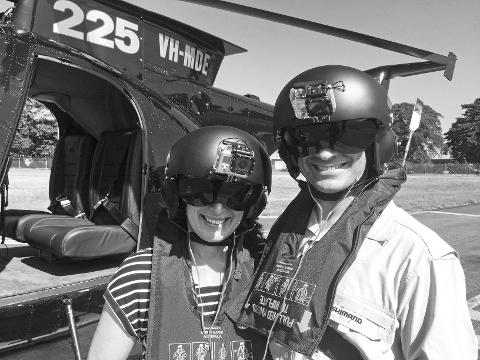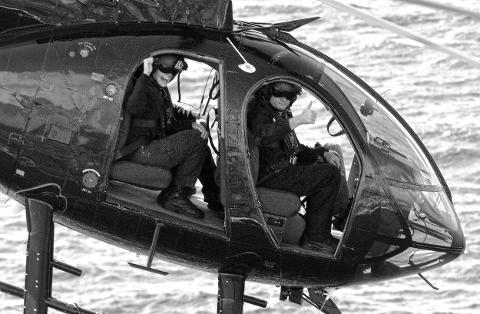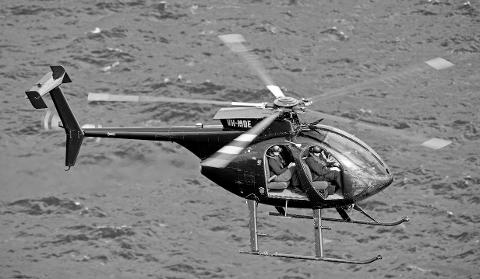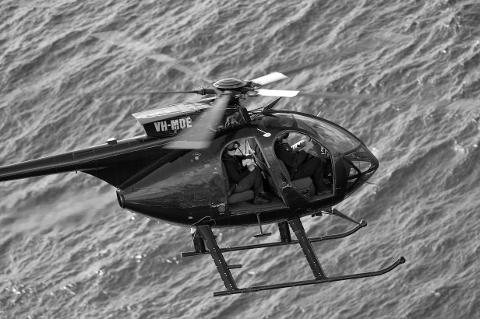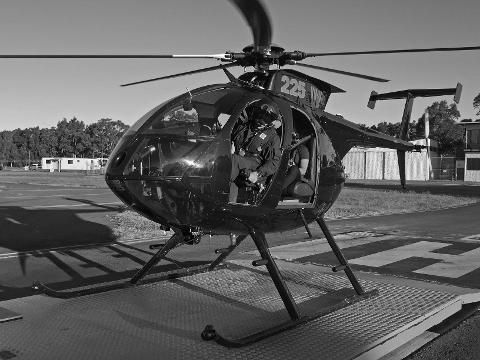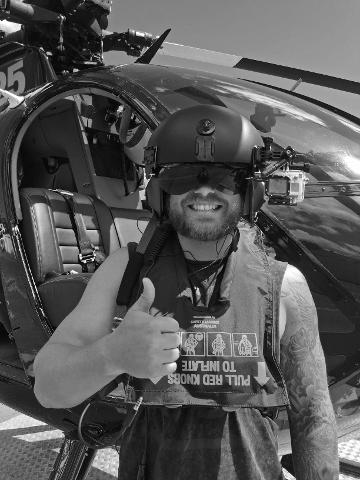 Duration: 20 Minutes (approx.)
Location: Sydney Airport, NSW
RECON MISSION - 20 Minutes (Share with Others - 1 or 2 passengers)
For Private Charter bookings (up to 4 passengers), please click here
DEPARTS: Sydney Airport
AVAILABILITY: Upon Request
SEATING: Share with Others & Private Charter Options
ADRENALIN RUSH: Extreme
GEO HIGHLIGHTS

Harbour Bridge & Opera House.
Manly & North Head.
Watsons Bay / Bondi / Maroubra.
Cape Banks & Botany Bay.
MISSION HIGHLIGHTS

20 minute adrenalin pumping doors-off flight.
Sydney's only military style MD500E helicopter.
Same helicopter used by covert Special Forces, Law Enforcement & Military from around the world.
Airborne adventure. Highly manoeuvrable and extremely fast – you'll travel further during the flight.
Helmet mounted GoPro for each passenger to capture footage not only of your mission experience but the full walk up and action around the aircraft prior to your departure. Complete with pilot/ATC comms and a movie soundtrack (optional purchase).
The company & aircraft are 100% owned & operated by the very experienced Sydney based, helicopter pilot, Mark Fitzsimmons (8000+ hours).
SEATING OPTIONS
Please select your departure time preference for either morning or afternoon - Note: When booking a "Share with Others" option, we need to maximise seating capacity (maximum of 3 passengers per mission), therefore after booking, we may contact you to vary your departure time. For instance, If we were to receive a booking for one passenger at 10am and two passengers at 1030am (for the same day) then we would group these together.
if the minimum mission participants (passengers) requirement is not met for your requested time preference, then you will be offered the next available time slot available for the same day (so a degree of flexibility is required). If we are unable to provide the service for your chosen day and you are unable to fly any other day, we will offer you a 100% refund or a voucher valid for 12 months.
SHARE WITH OTHERS AND PRIVATE CHARTER OPTIONS EXPLAINED
For "Share with Others" flights it's a maximum of 3 passengers per flight all next to an open door or window if you choose to keep the door on with a headset provided instead of a helmet. If booking for 3 passengers, we automatically upgrade you to Private Charter at a discounted rate. Flights are generally conducted on the weekends.
Our MD500E Helicopter can actually seat 4 passengers, however we will only allow 4 passengers when it's one group making the booking for all 4 seats (and if one passenger is 60kg or less). Note: 4th middle seat (60kg< passenger) is between the flight commander and the front right passenger – it has a slightly restricted view over the aircraft console. Groups of one, two or three can also "Private Charter" the aircraft by purchasing all seats at a discounted rate with NO requirement for one passenger to be less than 60kg). Note: Maximum passenger weight of 110kg (per person) and 350kg (total for up to 4 passengers) for Private Charter missions.
All door off operations are at the discretion of the flight commander. Minimum age for travel is 10 years of age for the doors OFF option and not less than 3 years of age (and a minimum weight of 16kg) with the door ON. All passengers between 3 & 18 years must be accompanied by at least 1 adult.

HEALTH & FITNESS
To conduct a BLACK OPS mission you will need to have a general level of health and fitness with the ability to enter and exit the aircraft independently without physical assistance. On the day, you may be asked questions about your ability to fly in an aircraft with the doors off, however there are some things that may prevent you from conduction the mission, including (but not limited to):
Heart conditions, physical injuries, vertigo, a history of mental illness, a history of fits or seizures.
As this is an adventure based activity, it is a requirement that you must have an alcohol-blood reading below .05. You may be breathalysed prior to boarding and anyone over the limit will not fly. No refund will be offered or rescheduling permitted.
DRESS CODE
Normal clothing/closed shoes, however please note that everything must stay within the aircraft so no loose items will be permitted. If you choose to go "Doors Off" then no camera's are allowed due to the risk of the camera departing your hands as you fly around at 130 knots! (240 kph). Doors on, yes, no problem…
GOPRO FOOTAGE
Black Ops passengers are issued with a flight helmet with a personal GoPro attached. The complete flight including the walk up to the aircraft and actual flight is recorded (complete with pilot/air traffic communications and a movie soundtrack). Upon landing, the footage can be downloaded onto a USB as an optional purchase ($50pp) for you to keep as a memento of your time time spent in the "500".
SPECTATOR INFO
Allowed but not airside.
WEATHER INFO
If the weather is inclement on the day of your flight, the flight will be re-scheduled at a time that is mutually convenient or we will issue you with a voucher to redeem within 12 months. If neither of these options are suitable, we will refund you 100%. Please note it's always the Flight Commander's call on the weather.
On occasion, delays can occur for reasons beyond our control (i.e. passing storm / operational considerations). On these occasions the company may exercise a "60-minute wait window". This means that we will reserve the right to make a decision to fly for up to 60 minutes, in this time period the original booking and all our terms & conditions still stand (please allow for this contingency with your schedule). Unless agreed prior, at no stage is the company financially responsible for how passengers arrive or depart (by land based transport) to or from our base. In case of operational issues, it is advisable for passengers to provide a contact phone number so we can endeavour to make contact if required.
CHECK-IN TIME
We request that all mission participants check-in no more than 30 minutes prior to departure. Note: We always endeavour to get away on time, however on occasions, flight departure times can vary by up to 30 minutes. Please allow for this contingency in your schedule.
WHAT ARE YOU WAITING FOR? LETS GO!
Black Ops Helicopters operate from the Blue Sky Terminal, 462 Ross Smith Avenue, The Heliport, Sydney Airport. Free parking is available outside the building.
(V3220120)